"Well hello there."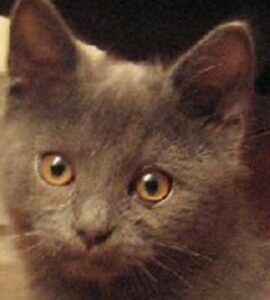 There's a lady looking down at me while I lie here curled up in this blue bin on her back porch.  She doesn't realize at first glance that I'm badly injured.  I was hit by a car two days ago.
I look up and manage to purr a little, but now I'm dozing off again, wriggling to get comfortable in the bin while my mind drifts from present to past.
I was born a year ago, one of a litter of three.  Our mother was a barn cat who lived near here – or I think near here – I've lost track of how far I've traveled.
Mom worked hard to create a home for us in a box in the corner of the barn.  She played with us every day, and she'd let us venture as far from the box as our
…
Read more