Chanco, Percy and Wally aren't just "roommates." Rescued from unsafe living environments, these three pigs eat, sleep and play alongside their caretaker Aska Langman, founder of Aska's Animals Foundation, a nonprofit committed to temporary and long-term care for animals in need of rehoming.
Born and raised in New York City, Langman started surrounding herself with animals from a young age. Raising cats in her apartment, she had an inkling that animal care would be her life's purpose.
"I found a way to be weird, a way to get wacky with animals even in the city," Langman said.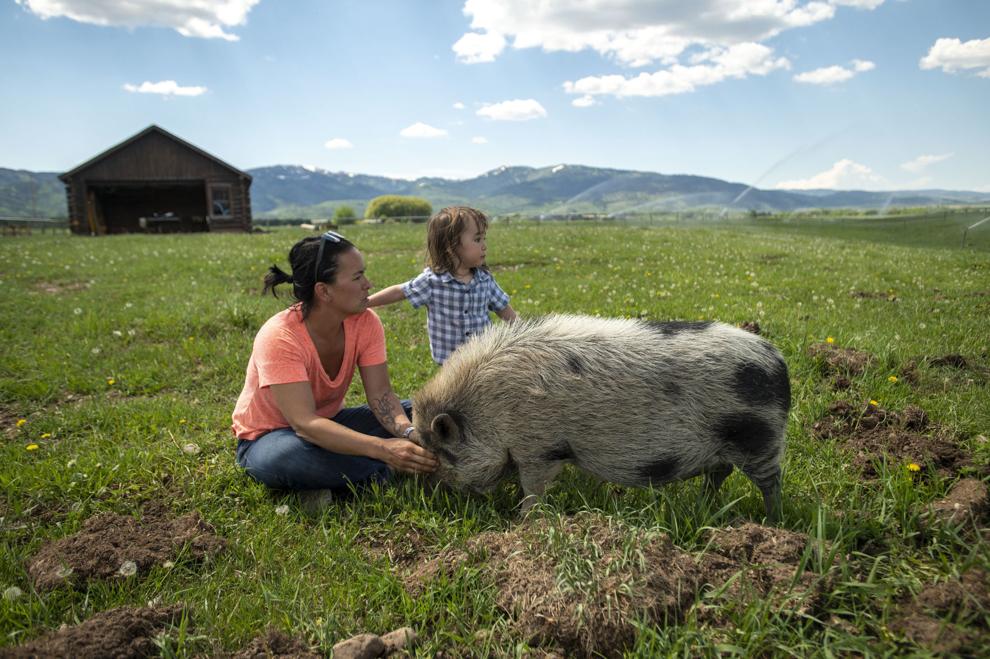 After obtaining her Bachelor of Science in animal science from the University of Vermont, Langman moved to Victor, Idaho, to work with animal welfare groups, from volunteering with PAWS in town to helping out with the Animal Adoption Center's Spay/Neuter program on the Wind River Reservation (and much more), Langman realized she wanted to start her own fostering foundation.
And so, after participating in animal rescue and sanctuary care alongside local organizations for over a decade, Langman and her husband, Will Haywood, decided to codify their passion through the creation of their own nonprofit.
Launched this past March, Aska's Animals Foundation strives to ensure that animals have a home. Its mission is "to provide a progressive environment for animals through rehabilitation, adoption, education and community outreach," according to Aska's Animals's website.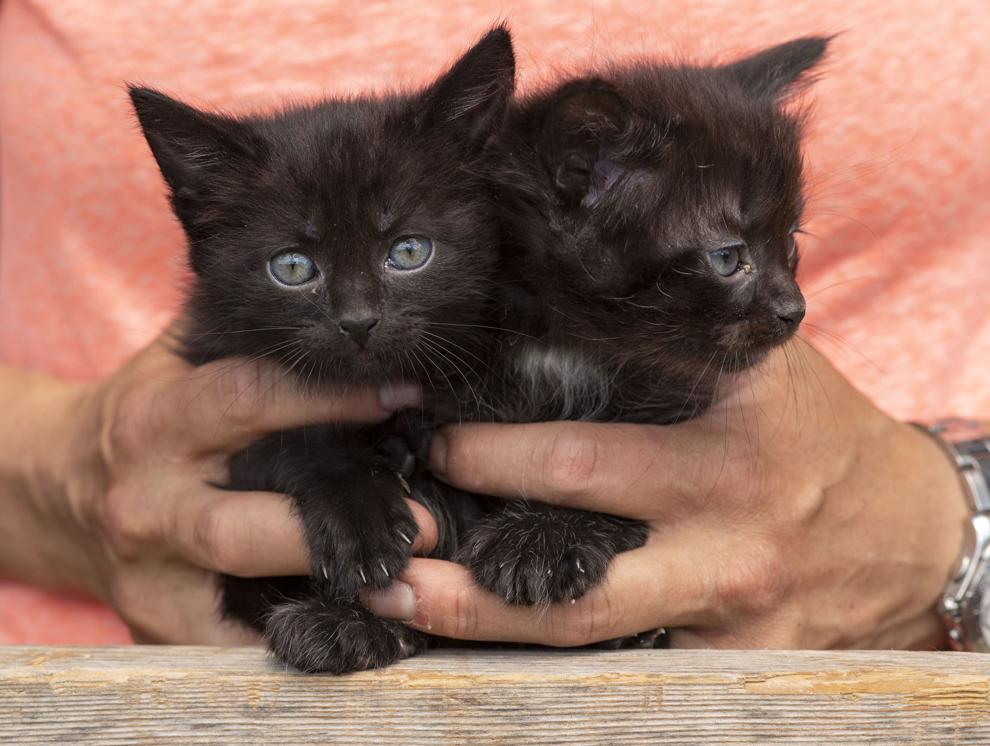 "We went nonprofit so we could fundraise and be able to extend our services beyond what my husband and I were personally paying for the animals," Langman said. "I guess this is now just a more formal way of doing what I've always been passionate about."
Unlike other rescue organizations, Aska's Animals has made a concerted effort to reach out to local groups in an effort to bolster community outreach and support for their cause.
"We fill the valley's gap [in animal rescue] because we partner with other organizations, so we have a pretty good idea of what's happening," Langman said. "And we've put a lot of time and effort into dog training and making that resource available to the community."
According to the American Society for the Prevention of Cruelty to Animals, about 6.5 million animals make their way to American shelters every year. Of the 78 million dogs and 85.8 million cats owned in the United States, roughly 23% of dogs and 31% of cats are adopted, meaning millions of animals, often ones with behavioral differences, remain in the shelter system for years.
This system, one that prefers animals from top-notch breeders and neglects those in need of rehoming, is precisely what Langman is fighting against.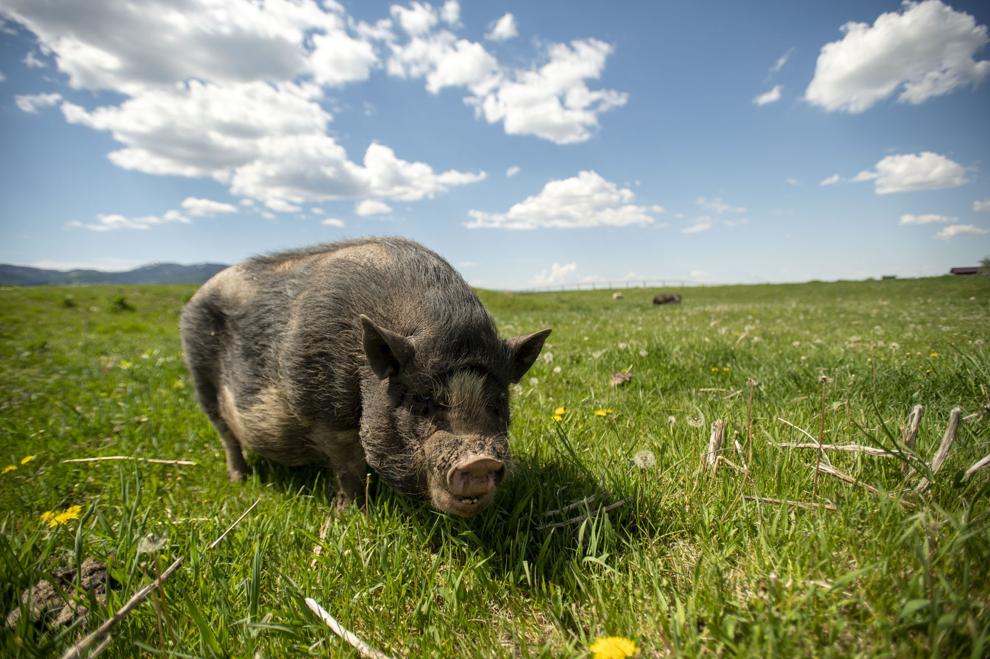 "So we work with hard-to-adopt dogs — dogs with more behavioral challenges that sometimes just need a little bit more help that the average shelter may not have time nor staffing for," Langman said.
Recognizing the dearth of information on proper training, Aska's Animals is gearing up to launch a workshop program that will teach pet owners how to deal with behavioral issues that often land dogs in shelters.
"We're planning seminars so that people in the community can learn more about dog behavior, as it seems like everyone in town is buying or adopting a dog," she said.
Langman is trying to center seminars on, as she said, "becoming a good steward for your dog."
"We're trying to focus on what information people wish they had before they adopted or bought a dog, and we're not trying to target adopted dogs because a lot of people buy dogs, which eventually end up in shelters with behavioral problems," Langman said. "We're thinking about training things you can do to mitigate unwanted situations."
Information regarding workshop dates and times will be available in the coming weeks. Aska's Animals's website and Instagram will include additional information as it becomes available.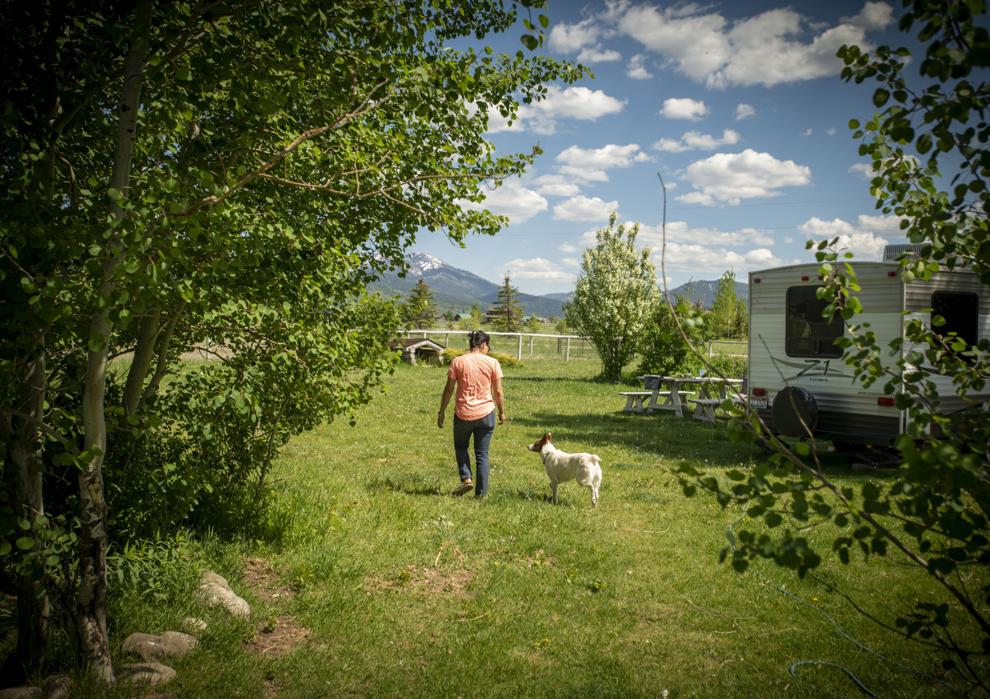 With hopes of expanding to facilities to house more than a handful of cats, dogs and pigs, Aska's Animals needs help.
"Many of our long-term foster dogs benefit from meeting new people or spending time exploring trails or being out in the community," Aska's Animals' website says.
After a decade of animal advocacy in the valley, Langman, now with her dog Bullet (her rescue who was shot in the head multiple times before Langman took him) by her side, is known by the community as a friend to all animals and has no intention to slow down.

A Tail of Three 'Jackson' Lives

Peak Pets highlights favorite residents

Where'd you go?: Humans get back to normal, pets wonder where you went

Dog Is My CoPilot gets some love

Goat Yoga 101: It's all about fun

Grain-free food? Not so fast, vets say

Wags and walks: Exploring the dog walking business