All dogs enjoy the outdoors, but whereas some dogs do get cold when the mercury drops and need to be protected when they go out, cold weather dog breeds are built for winter. Here are 25 dogs that are no doubt the best companions for those living in cold climates.
1) Alaskan Malamute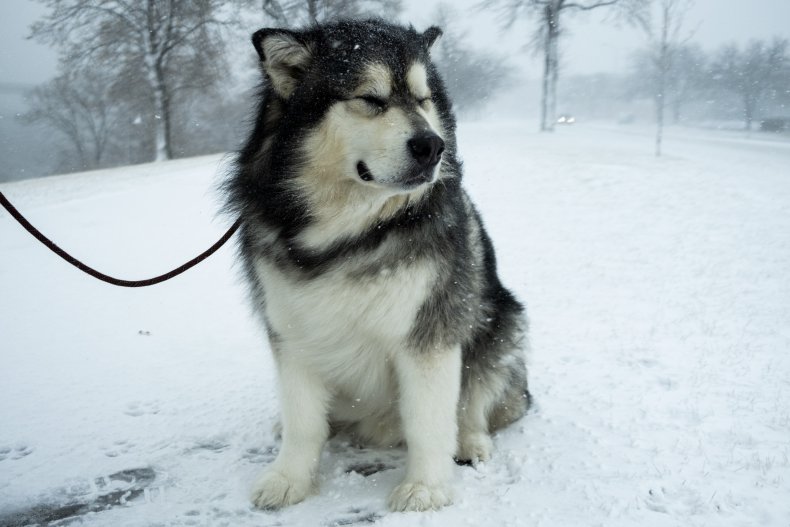 A descendant of artic wolves, the Alaskan Malamute can tolerate temperatures as low as -20 degrees Fahrenheit.
Their thick and waterproof double coat make them suitable for the frozen Artic where in the past, they were part of expeditions to help settlers carry heavy freight sleds.
Unlike the Siberian Husky, who has light blue or brown eyes, the Alaskan Malamute always has brown eyes. You can also distinguish the Malamute from the Husky by the curled tail over the dog's back instead of hanging down like the Siberian Husky.
2) American Eskimo Dog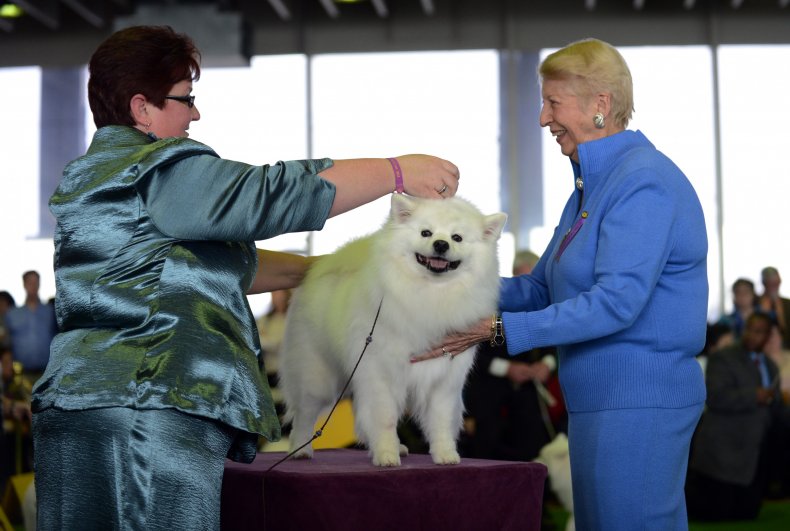 A descendant of the German Spitz they are built for the cold weather. The American Eskimo dogs enjoy family life and get very attached to their owners so they usually bark a lot when left alone.
Due to their small size, the American Eskimo dog is a great pet for families with children. According to the American Kennel Club the American Eskimo Dog is also "among the most trainable of breeds."
3) Akita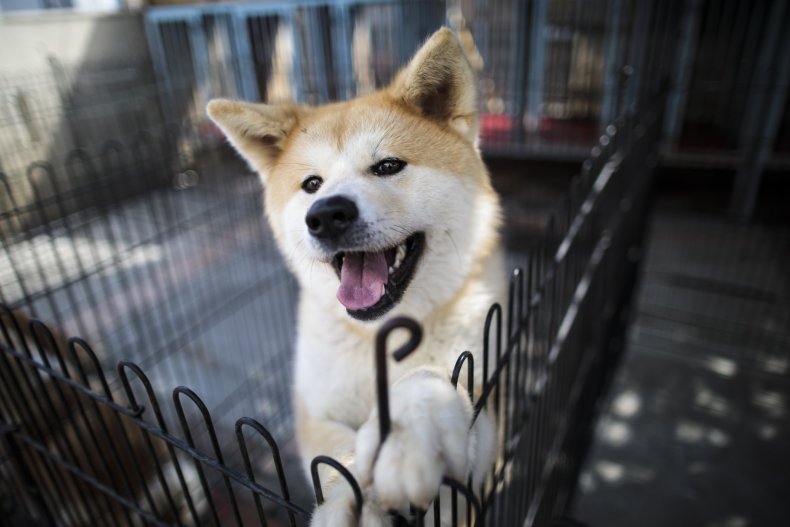 A native Japanese breed originating from Honshu, Japan's main island, Akitas can comfortably withstand extremely cold weather due to their ancestry in the cold and rugged island of Honshu.
Loyal and affectionate, they are a symbol of good health in Japan. When a baby is born, it is common for the mother to receive the statue of an Akita as it signifies health and a long-life. On the other hand, when someone is ill, receiving an Akita statue signifies the person giving it to you is wishing of your speedy recovery.
The family-friendly Akitas have double-layer coats that protect them from the cold but also provide insulation from the heat.
4) Afghan Hound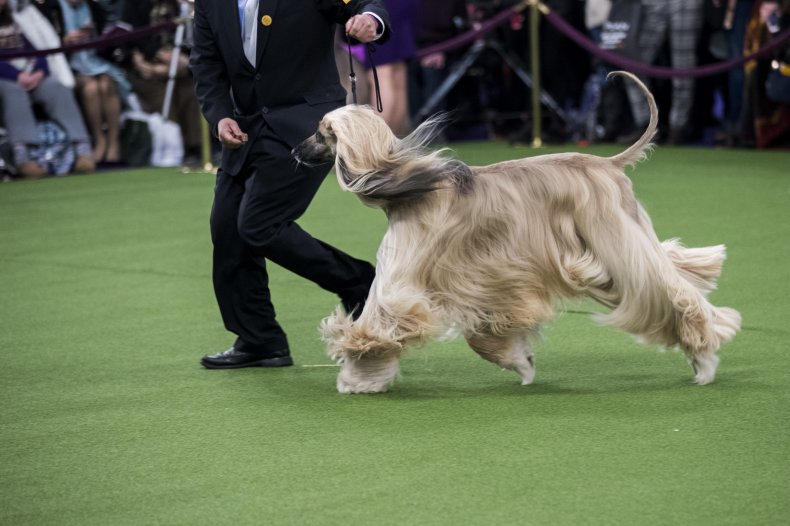 Hailing from Afghanistan, the elegant and beautiful Afghan Hound has a sensitive nature and is notorious for being intelligent, independent and high maintenance.
They were originally bred as hunting animals in the mountains of Afghanistan so they thrive in cold climates.
The Afghan Hound is apartment friendly but they do require plenty of exercise, activities and daily grooming of their long lustrous hair.
5) Airedale Terrier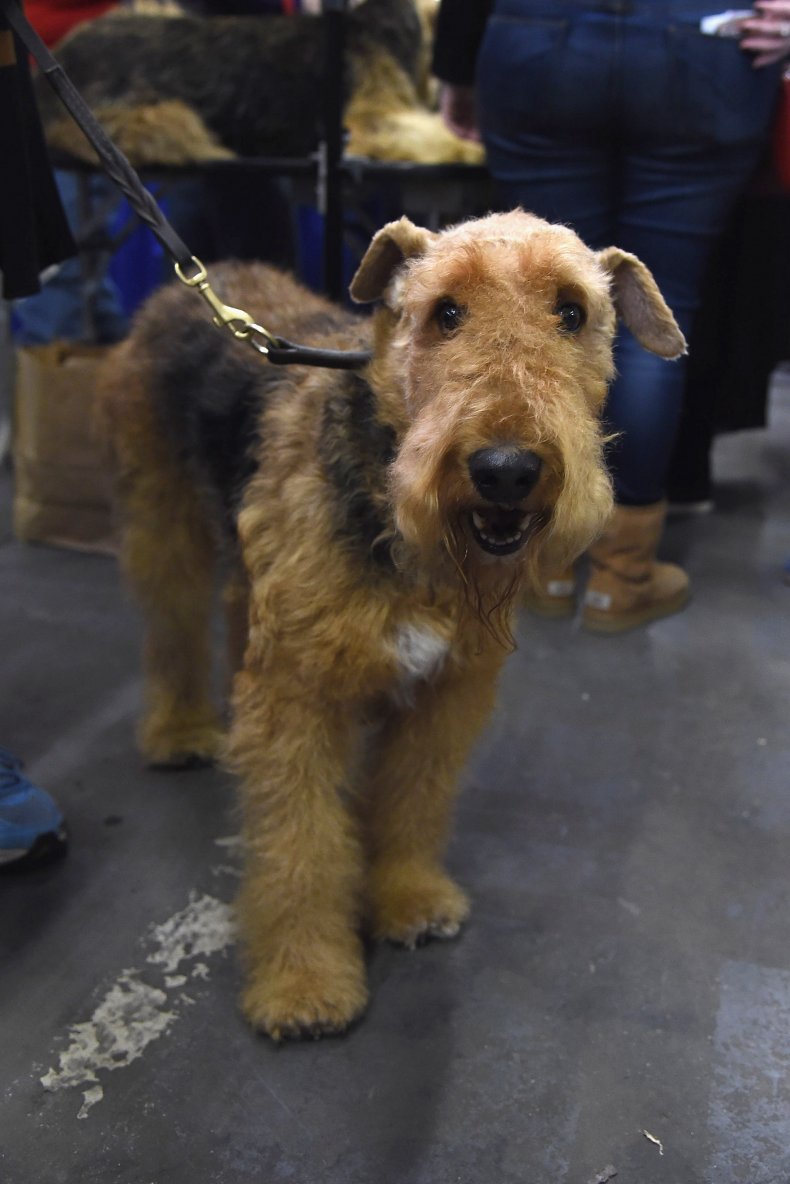 A native of the Air Valley of Yorkshire and the largest of all terriers breeds, they are often referred to as the "king of terries".It is an ideal pet for those with dog allergies as their coat is hypoallergenic.
Airedale Terriers do well in cold weather but their coat can be trimmed to make them feel comfortable in the heat. Energetic and very active, it is recommended that they live in houses with outdoor living spaces.
6) Bernese Mountain Dog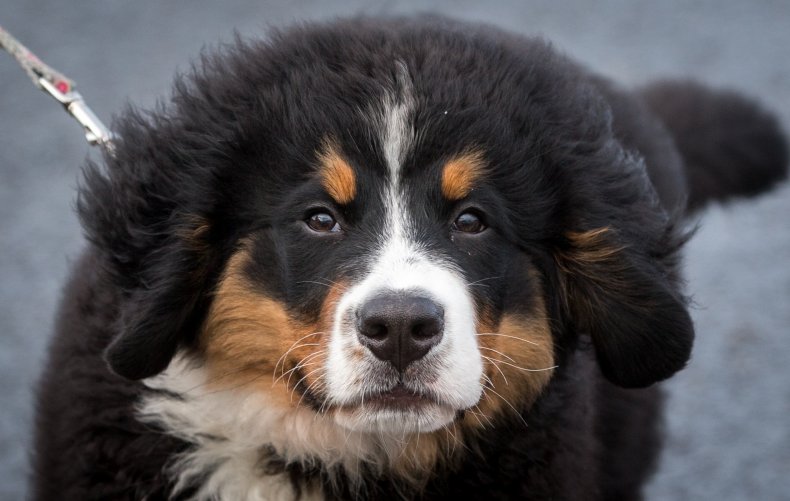 Well known for their tricolored coat: jet black, clear white, and rust, the Bernese Mountain dog has rather imposing looks but a wonderful sweet-natured personality. This large dog breed originated in the Swiss Alps and were used for farm work.
Bernese Mountain dogs love to please the human lucky enough to look after one. Their thick, double-layered, and fairly long coat make them one of the most cold-tolerant breeds.
7) Bearded Collie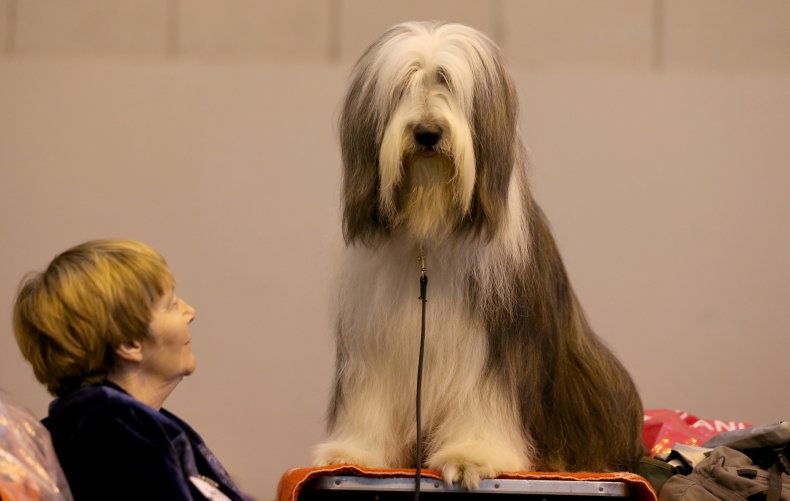 A very sociable dog native of Scotland, the Bearded Collie loves the companion of people and pets.
Covered in fur, they love playing in the snow but must not be exposed for long period of times to harsh conditions as their coat may not be warm enough to cope.
8) Caucasian Shepherd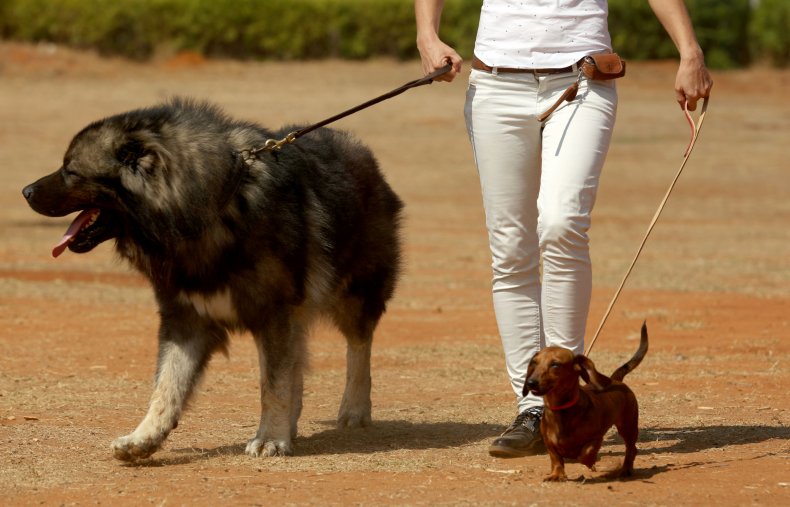 The breed is native of the Caucasus region, particularly Armenia, Azerbaijan, Dagestan and Georgia which are well-known for very cold winters.
The dense coat of the Caucasian Shepherd dogs keep them warm even in extremely cold weather. Weighing up to 170 pounds, this dog is not recommended for apartment life.
9) Chow Chow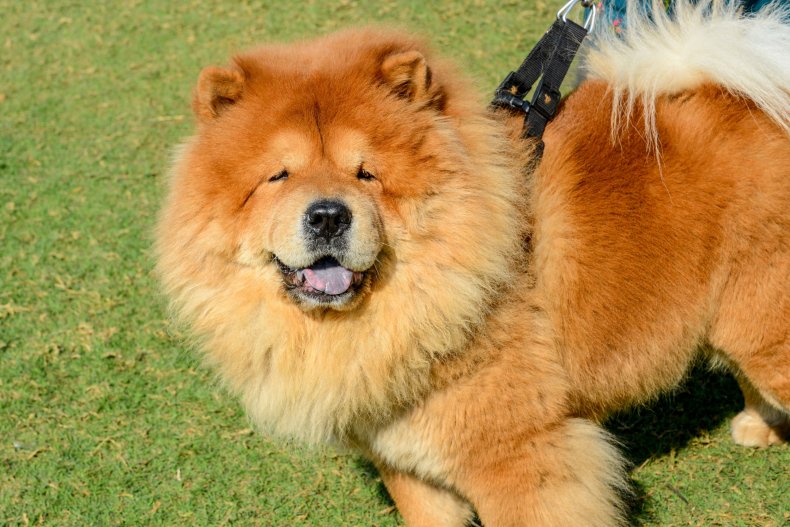 Originally form northern China, this cold climate dog is distinctive for their blue-black tongue and a woolly double coat that reminds us of a small lion.
Just like cats, they are highly independent but with the loyalty of a dog.
10) Carpathian Shepherd dog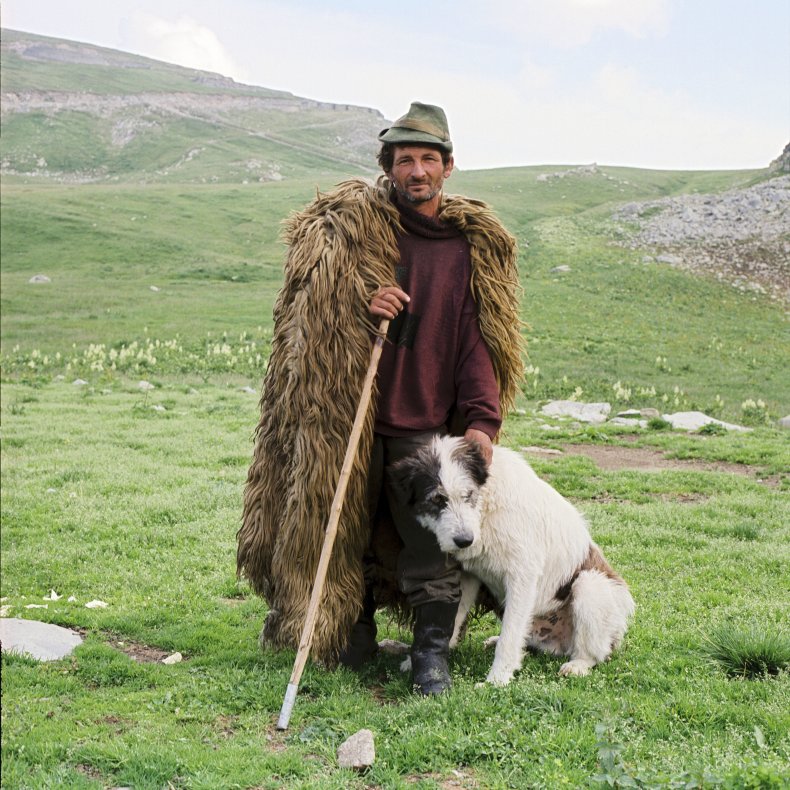 Indigenous of the Carpathian Mountains of Romania, they are primarily still used as working dogs to herd and guard livestock on the Carpathian Mountains. However, more and more people in Romania have a Carpathian as a family pet.
This dog breed is content to live and sleep in the outdoors.
11) Czecholovakian Wolfdog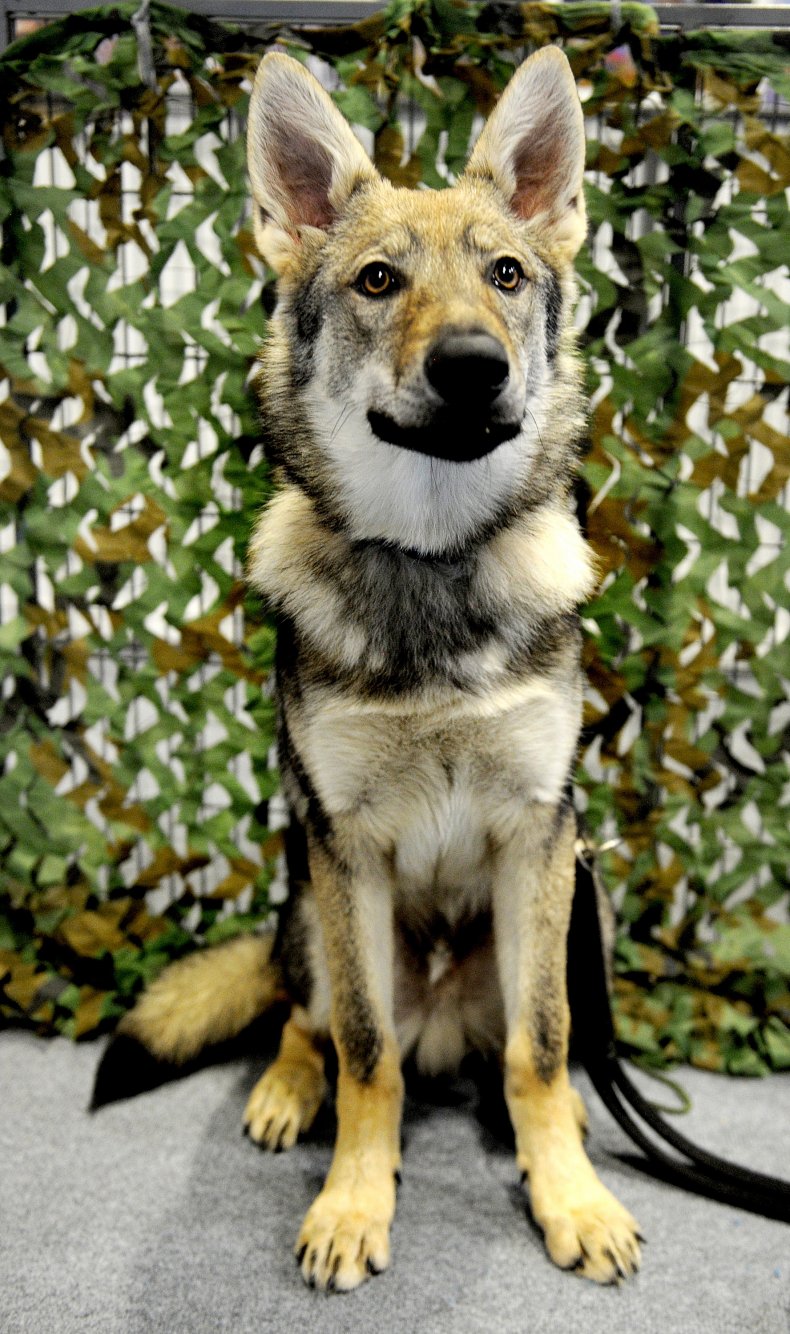 A wolf hybrid, the origins of this breed are the German Shepherd and the Carpathian wolf. He was bred to patrol the Czechoslovakia border back in the 1950s.
According to the American Kennel Club, "they are currently used in Europe and the United States for search and rescue, tracking, obedience, agility, drafting, herding, and working dog sports. The CSV is bred for versatility and hardiness in harsh elements and is much more independent in nature than many other working breeds."
12) Great Pyrenees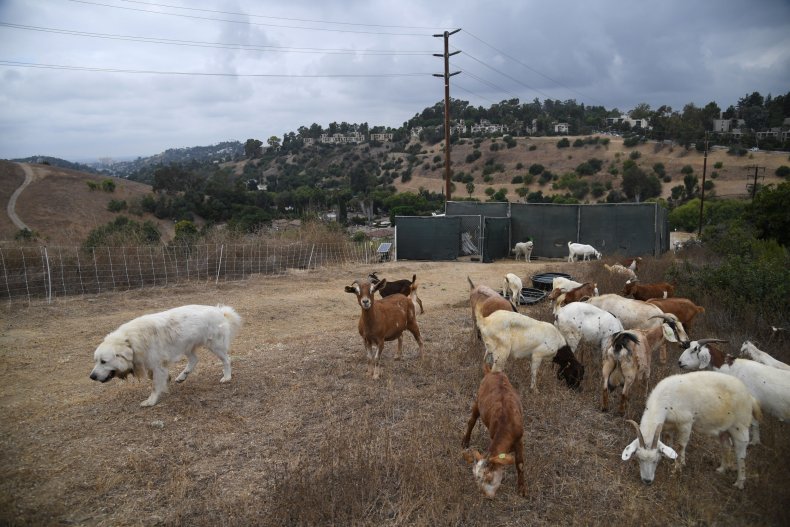 Large white dogs who take their name from Europe's Pyrenees Mountains, where they were bred to live and work.
Though gigantic, they are kind and very affectionate and do not demand hours of exercise a day.
13) German Shepherd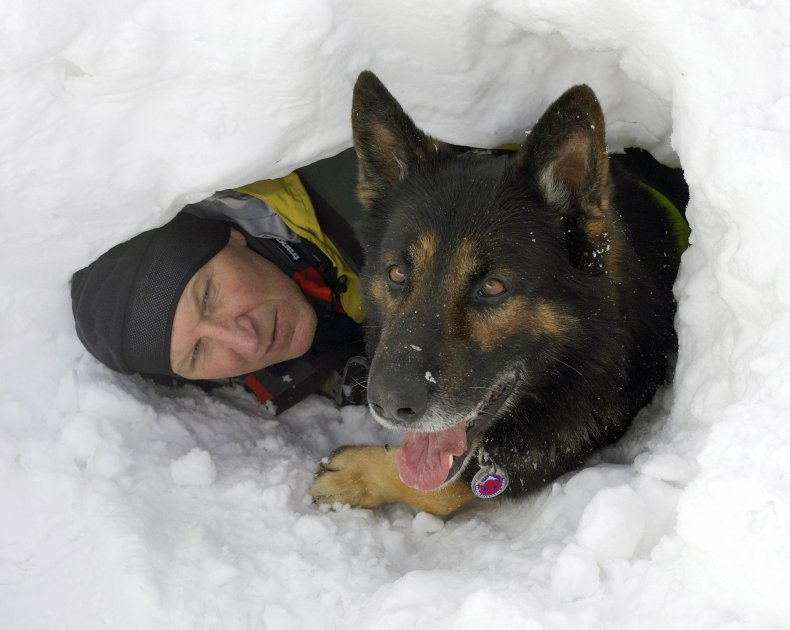 Originally from Germany, the German Shepherd is one of the most popular dog breeds in America.
They are an adaptable breed who can tolerate both hot and cold climates and are well known for their work with the police and military all over the world.
14) Karakachan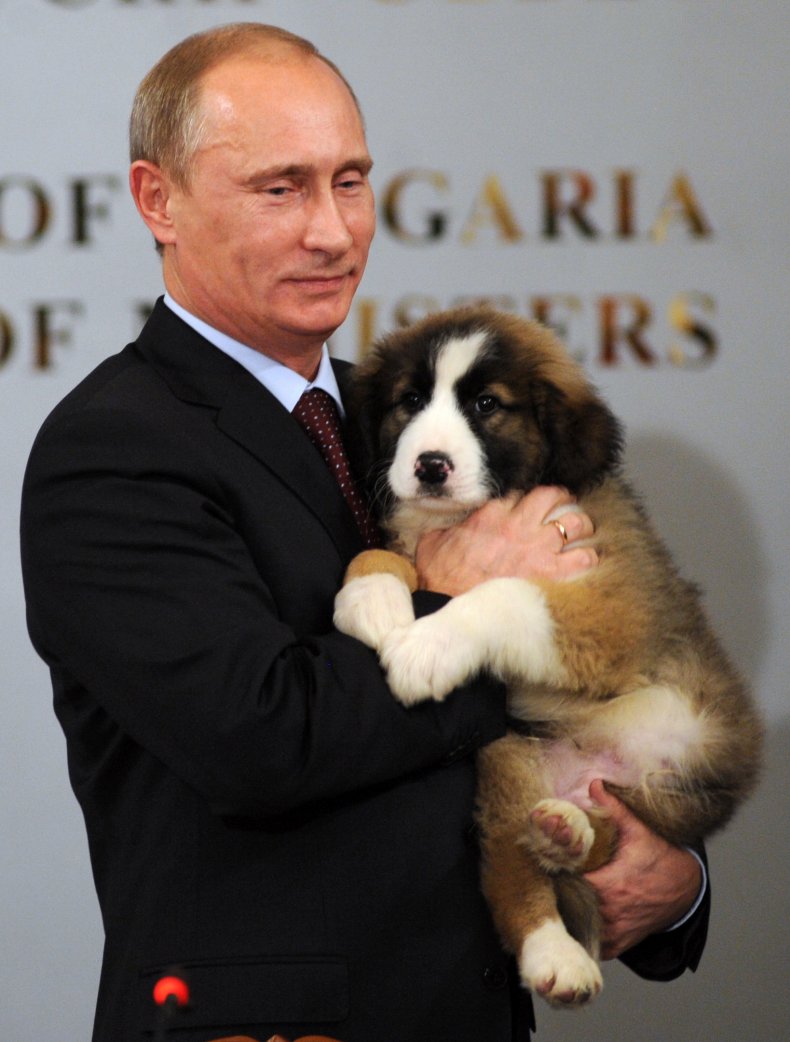 A rare and ancient breed from Bulgaria, these courageous dogs, will defend their flock when threatened by wolves, bears or other predators.They are well-adapted to living in harsh weather conditions in the high mountain rages.
On a visit to Bulgaria in 2003, former U.S. president, George Bush, was gifted a Karakachan and so was the Russian President, Vladimir Putin, who was given a tri-color Karakachan puppy.
15) Keeshond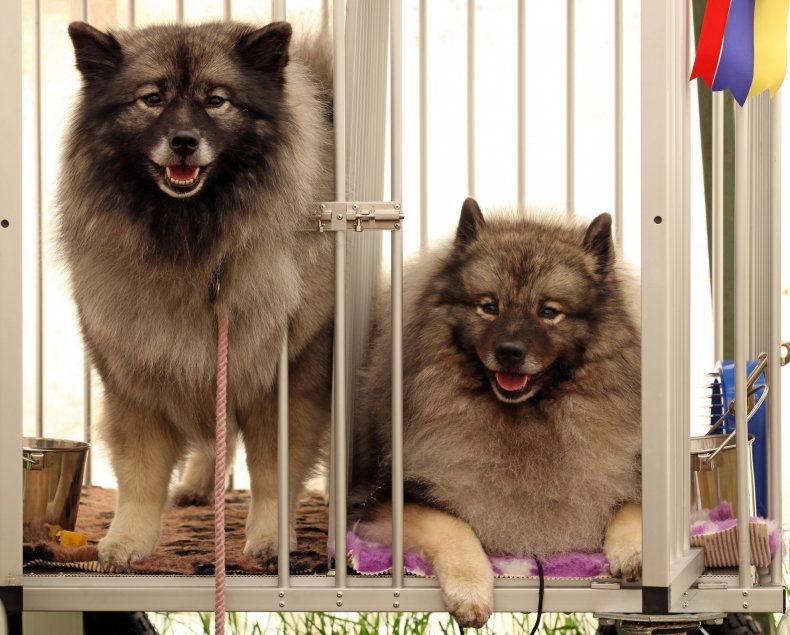 A member of the German Spitz breed of dog, they were originally bred to be guard dogs in Holland. Although they are a smaller breed, their thick coats provide good protection against cold weather and snow.
A great family companion, they are known for being friendly and social.
16) Korean Jindo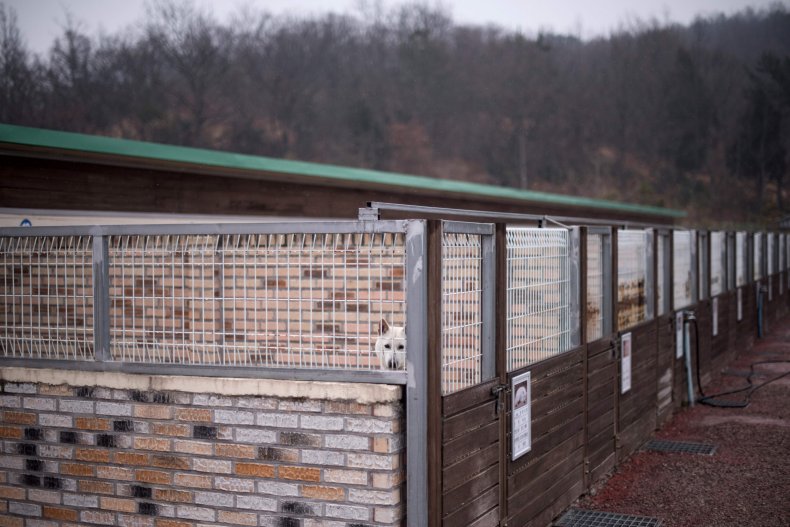 This is a medium-sized spitz-type dog originally from Jindo Island in South Korea. They are better suited to cold weather, but can also withstand hot weather.
Jindos are great pets as they are quiet when indoors but playful outside, and are renowned for their fierce loyalty.
17) Kuvasz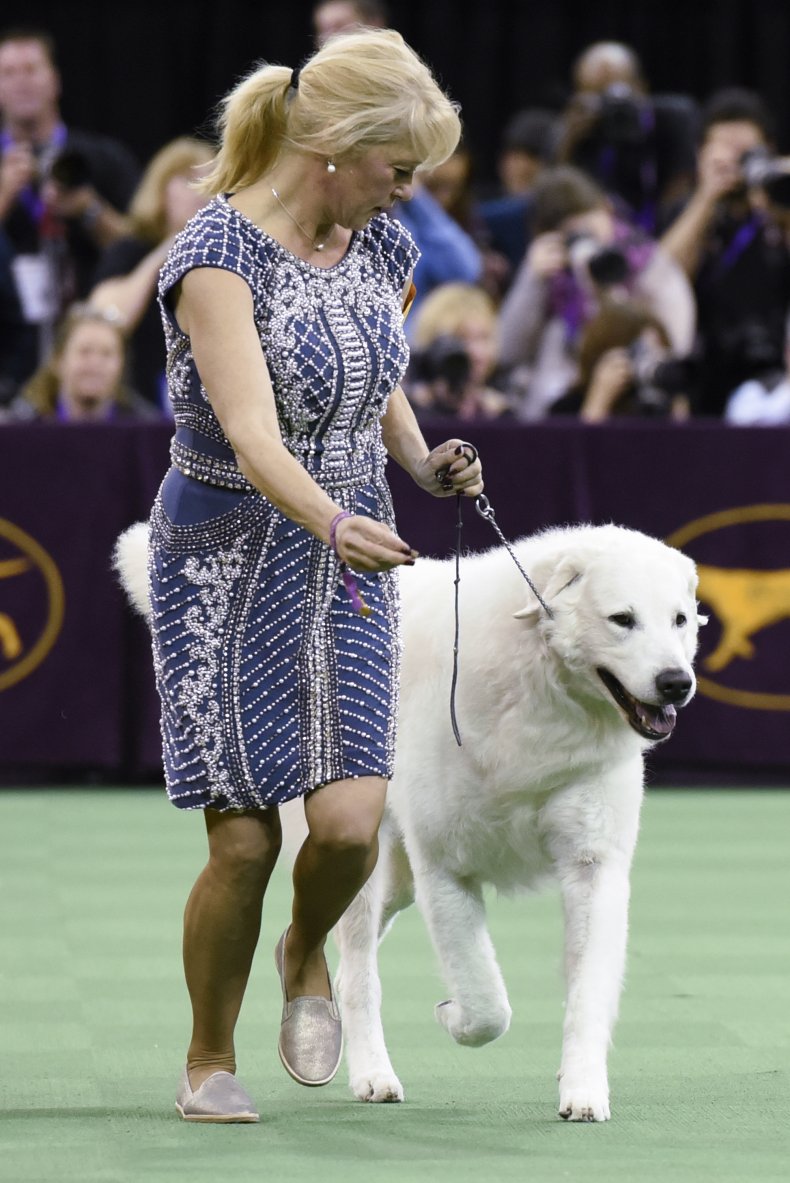 An ancient Hungarian breed of flock guardian dog, the fluffy Kuvasz's thick coat makes him thrive in cold weather but very uncomfortable in warm weather or humid conditions.
Highly active, the Kuvasz is not recommended for apartment life.
18) Norwegian Elkhound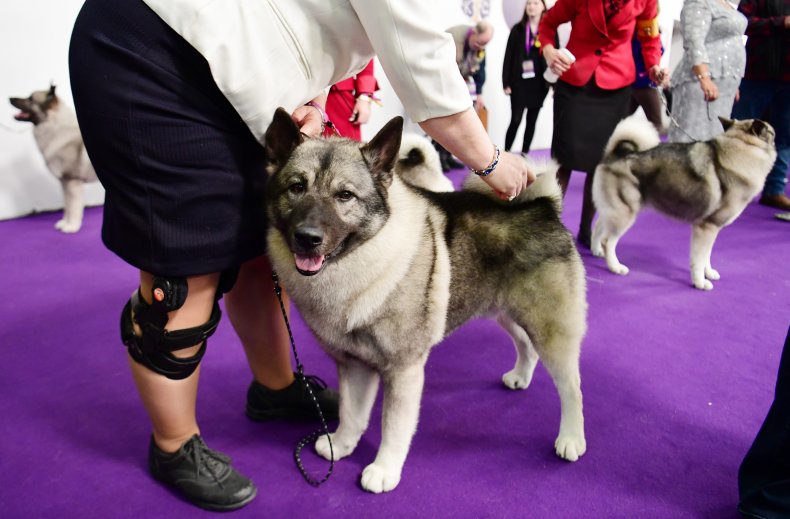 As its name suggests, the Elkhound originated in Norway and was bred to hunt regularly under difficult conditions
The abundant coat of straight outer hairs and a wooly undercoat offers the best protection against hard winter climates. They need plenty of outdoor activities but love to spend time with their families.
19) Newfoundland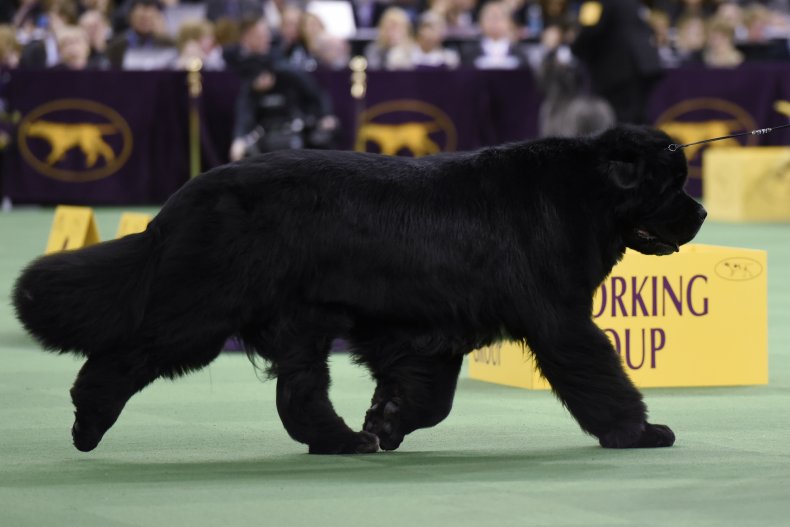 Hailing from Canada, this breed of dog is known for its water rescue capabilities and sweet personality.
The Newfoundland is an imposing dog but he is calm and very friendly.
20) Siberian Husky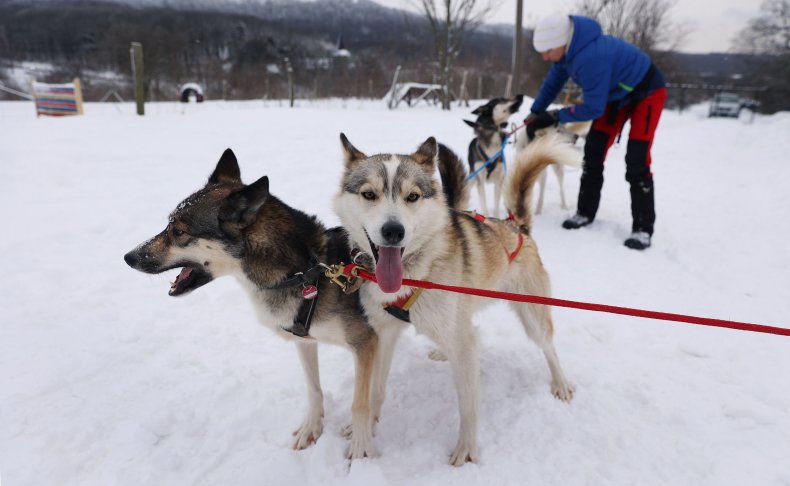 This breed originated in Northeast Asia as a sled dog, and they are part of the Spitz family. The Siberian husky's dense, double hair coat makes the breed able to withstand very low temperatures but uncomfortable in hot climates.
Huskies require active homes and they are known for being independent and slightly mischievous.
21) Saint Bernard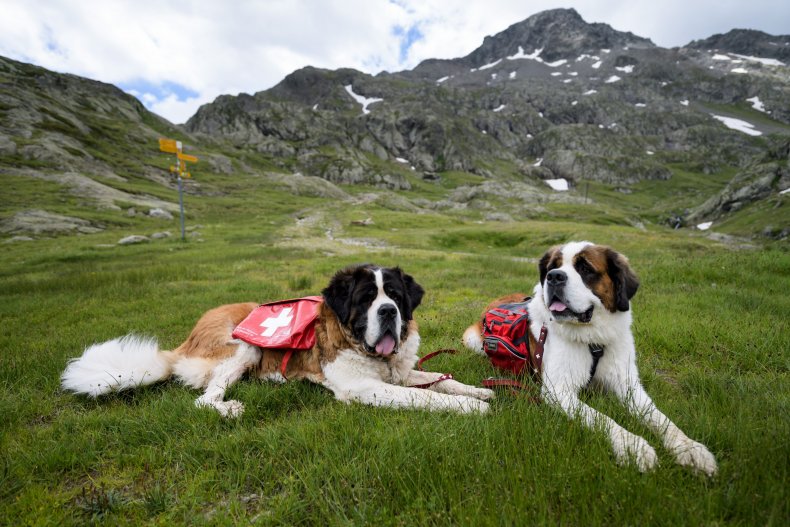 A large and tall working dog from the Western Alps in Italy and Switzerland, the Saint Bernard can tolerate the cold weather for long periods of time.
They are famous for alpine rescues, including finding people buried in avalanches.
22) Samoyed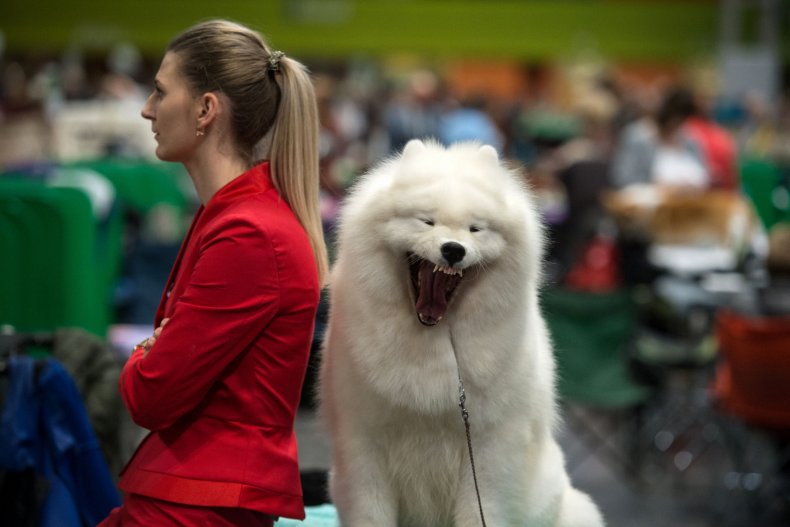 The Samoyed was originally used for herding reindeer and pulling sleds by the nomadic Samoyed people of Siberia who relied on the Samoyed to keep the reindeer under control.
The deep white coat protects them from hard winter climates.
23) Shiba Inu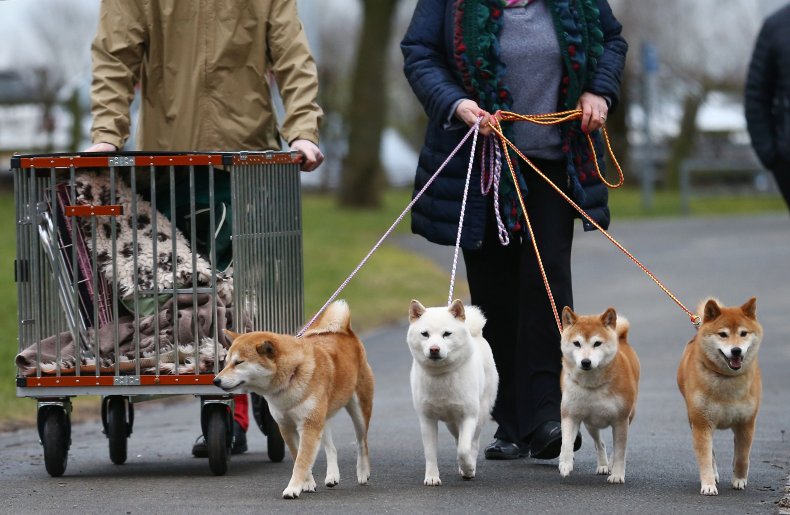 Native to Japan, the Shiba Inu were bred with the purpose of hunting. They are the smallest of the six original and distinct spitz breeds of dog native to Japan.
A reduced version of the Akita, the Shiba Inu has a double coat that makes them suitable for cold temperatures. They can be challenging to raise because of their bold nature and high prey drive.
24) Tibetan Mastiff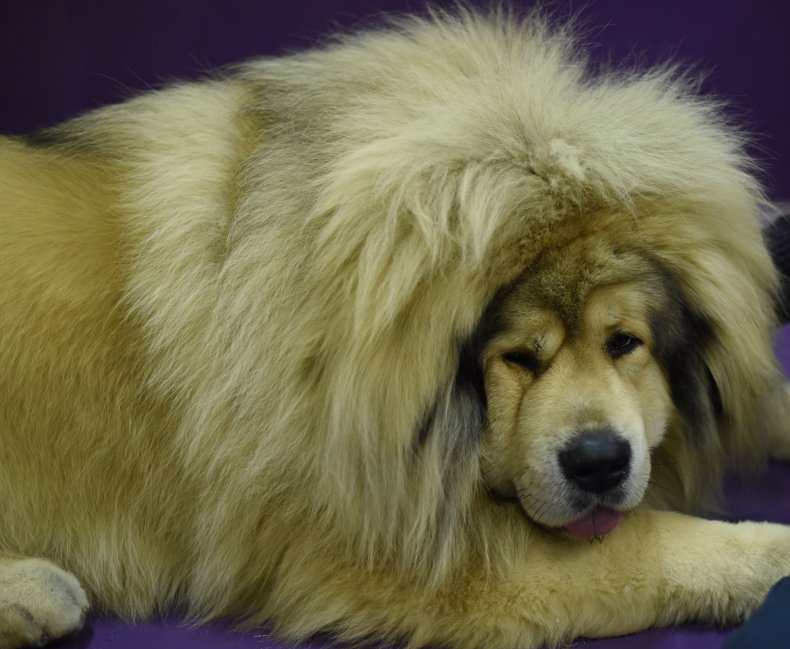 They are native to the Himalayas and were bred to protect livestock and property. The Tibetan Mastiff has a big double coat that insulates from cold and warm temperatures.
Even though they are rather large dogs, they are suited for apartment life.
25) Tibetan Terrier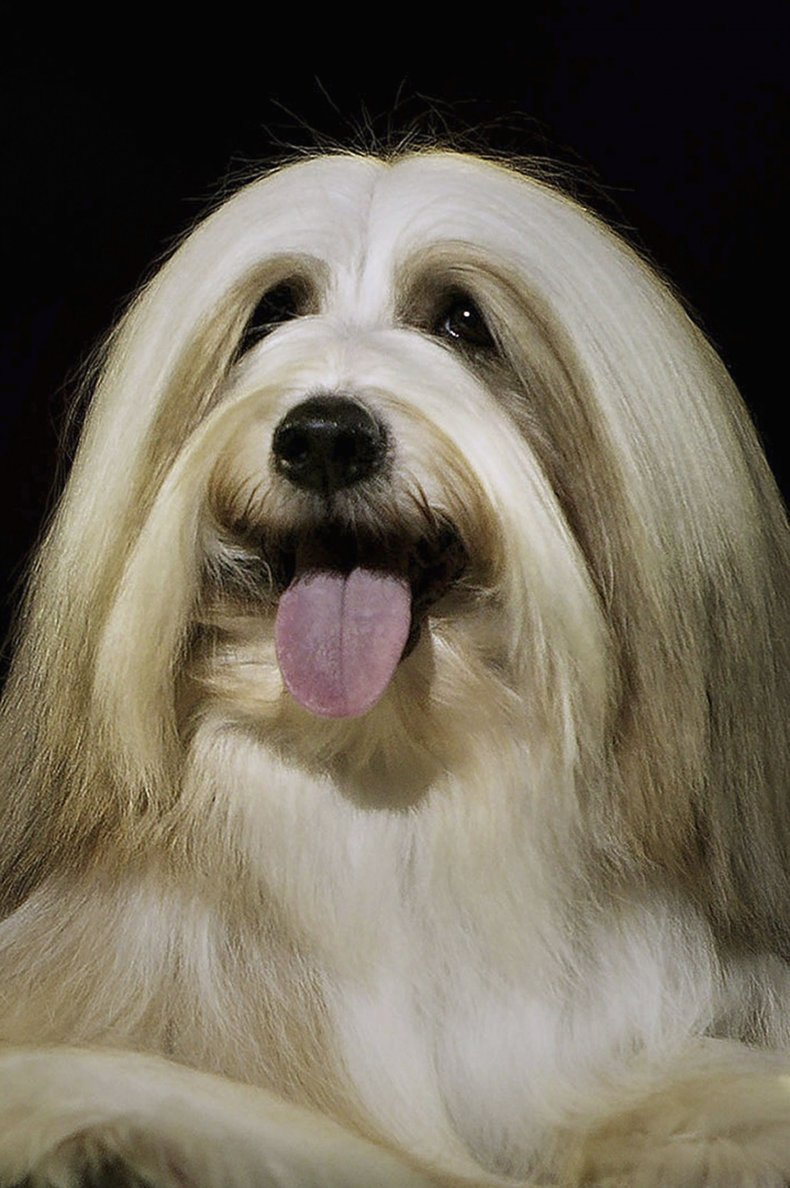 Despite its name, it is not a member of the terrier breeds. The Tibetan Terrier originates from Tibet and can withstand the extreme cold of its home country. Their large, flat and round paws remind us of snowshoes and help them to provide traction on the ice.