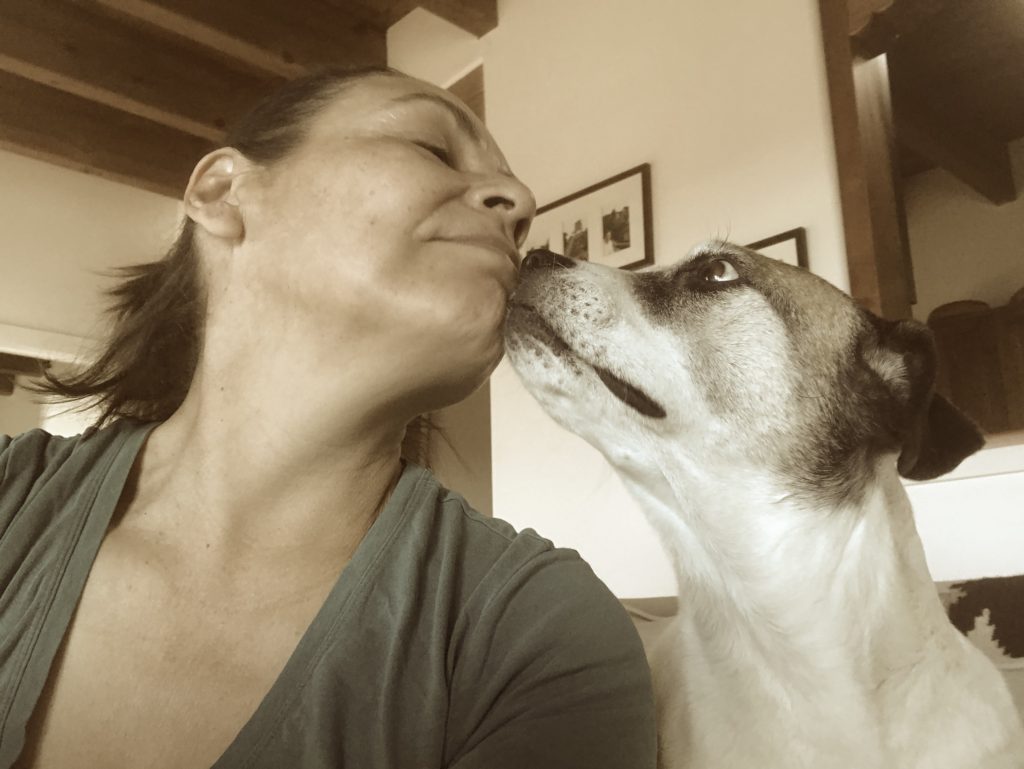 Twenty Years – Romantic Love
Recently Ken and I celebrated our twenty-year wedding anniversary. Prior to meeting Ken, I had a less than stellar track record at love. After every break-up, I came away feeling that true love was a myth and that it could never last.
Time and a wonderful man taught me otherwise.
The morning after our wedding, my mother passed away. The night before, as she drifted in and out of consciousness, Mom whispered the same four words over and over again, "Are they married yet?" When my sister finally told her that we were, Mom took a deep breath, closed her eyes, and never opened them again.
I grew up with an overprotective mother. Even until her last breath she wanted to know I would be taken care of. I was capable, independent, and had a wonderful career so I could never understand why mom thought I needed looking after.
Twenty Years – A Mother's Love
Three years ago, I discovered why. My mother was keeping a secret that she took to her grave; the secret of my origin story; a secret that I discovered when I took a DNA test for fun and as a consequence discovered I was adopted.
As a Late Discovery Adoptee (LDA), learning I was not who I thought I was, so late in life, has been one of the most difficult challenges I've ever experienced. When I heard the words, "Carlyn you are adopted," the primal cord anchoring my identity, unravelled. Like Humpty Dumpty I've worked at putting the pieces back together again. But unlike Humpty, who never could, I feel more complete now, knowing who I am.
Writing a book has also proved to be a powerful therapy. My memoir, Junkyard Dog-A Rescue Story, coming this fall, was an opportunity to delve deeply into the past, uncover hidden truths and learn the true meaning of family.
Twenty Years – Unconditional Love
Throughout my adoption journey, my loved ones – both friends and family – have helped me through the upheaval of difficult emotions. I also have a rescue dog, who like me, was adopted. Grace came from difficult beginnings that left many of the dogs she was rescued with traumatized even two years later. Yet through all she endured, Grace has embraced her new life with a joyful spirit, a sense of adventure, and an appreciation for the tiniest of things. And, she has taught me to do the same. She is my constant reminder that unconditional love and gratitude are alive and well. Grace has been as much a therapy dog for me as I've been a therapy human for her.  
This year, Animal Protection Voters of New Mexico (APV), is also celebrating its twenty-year anniversary. APV is instrumental in helping pass laws to better protect animals like Grace from harm. Animals do so much for their human friends, but how much do we really do for them? I believe every animal, whether they are a dog, cat, horse, coyote, or pig, deserves a life free from cruelty and suffering; a life where compassion, kindness, and respect is the norm and not the exception. So, if you are looking for a way to help animals beyond the ones you live with, please consider supporting my fundraiser to APV by donating here.
The animals and I would be most grateful!
Stay Healthy & Stay Pawsitive,
Carlyn MDO