We have an opportunity!
USA Today and the Gannett Foundation's "A Community Thrives" Grant Program wants nonprofits to be eligible for a portion of $2M in grants.
The goal you can help us reach! 
We NEED to raise $6,000 between now and July 31 at 4pm Central in order to be eligible for some of that grant money that will help us keep pets at home with their families and out of shelters through our PASS program. (REALLY important right now because the shelters are beyond capacity and too many animals are losing their lives.) 
We have $4,500 in Matching Funds!
Some wonderful supporters have committed funds to allow you to double your impact! The Kaminskis, Carol and Jim, and Mac (a former stray from Machu Picchu – shown here) will make their donations once you've made your donation. They all want to make sure that wonderful pets don't end up in shelters!
More is More!
Your gift can be $5 or $500! Every gift counts and is doubled!
The more donations on our page the more grants we are eligible to receive. If you would, please share our A Community Thrives page on your social pages! We'd love your friends and family to make large or small gifts for this campaign!
Thank you in advance for being the reason we're able to say "Yes!" to helping pets and their people!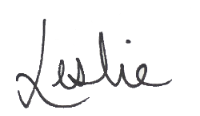 Leslie Sans
Founder & Executive Director
Dallas Pets Alive!