Dog training not only results in a happy and obedient addition to the family, but the practice is also the perfect way to bond with man's best friend.
And while some breeds are easier to train than others, neither a dog's size nor intelligence determines how easy they are to instruct.
The most important factors instead seem to be how enjoyable training sessions can be made and a dog's eagerness to please its owner.
Here are the dog breeds at the smaller end of the spectrum considered the easiest to train, according to the American Kennel Club (AMC).
1. Affenpinscher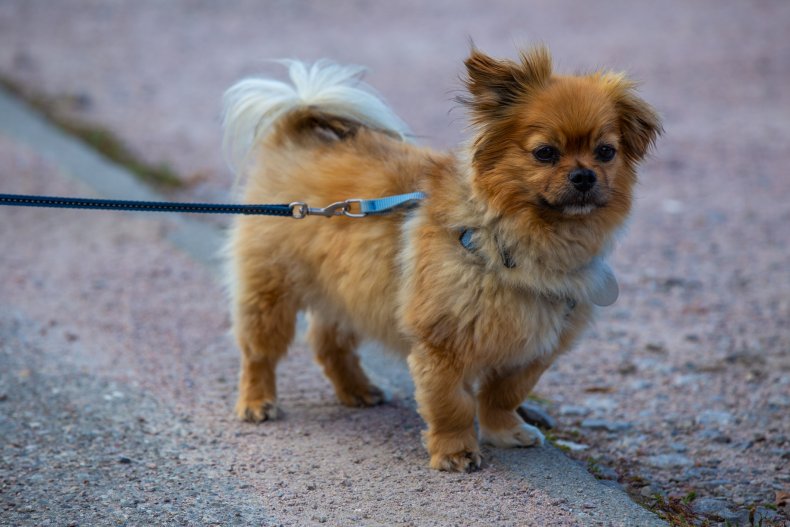 Part of the toy group, weighing only 7-10 pounds, Affenpinschers are courageous, bold and feisty.
Gina DiNardo, AKC's executive secretary, suggests they are very intelligent and generally eager to please their humans, despite this dog breed's often independent and stubborn nature.
She tells Newsweek: "Developing a strong bond and trust with an Affenpinscher will help owners be very successful in training."
2. American Eskimo Dog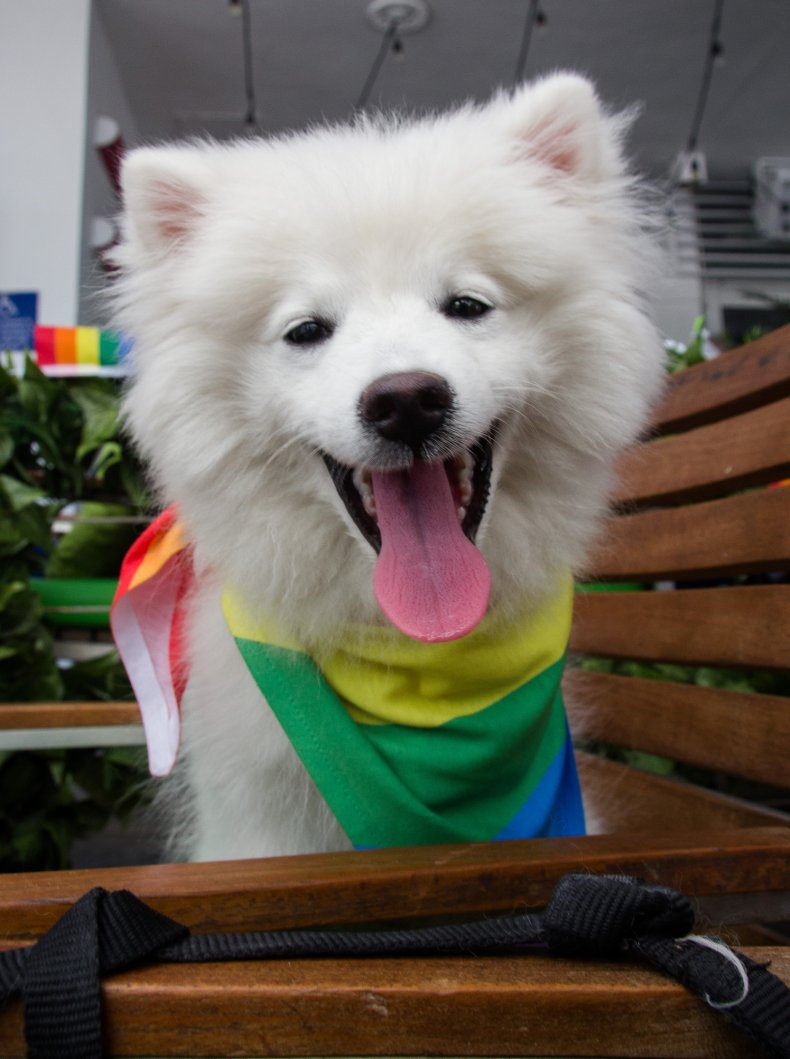 A member of the non-sporting group, the American Eskimo Dog are available in Toy (6 to 10lbs), Miniature (10 to 20lbs) and Standard (25 to 25lbs) sizes.
DiNardo says Eskies are known as neither shy nor aggressive and the dogs are "always alert and friendly, although sometimes reserved with strangers."
She added: "They are among the most trainable of breeds, known to be clever, kid-friendly and eager to please their human counterparts.
"American Eskimo Dogs have been used in numerous trick dog acts in traveling circuses around the country."
3. American Hairless Terrier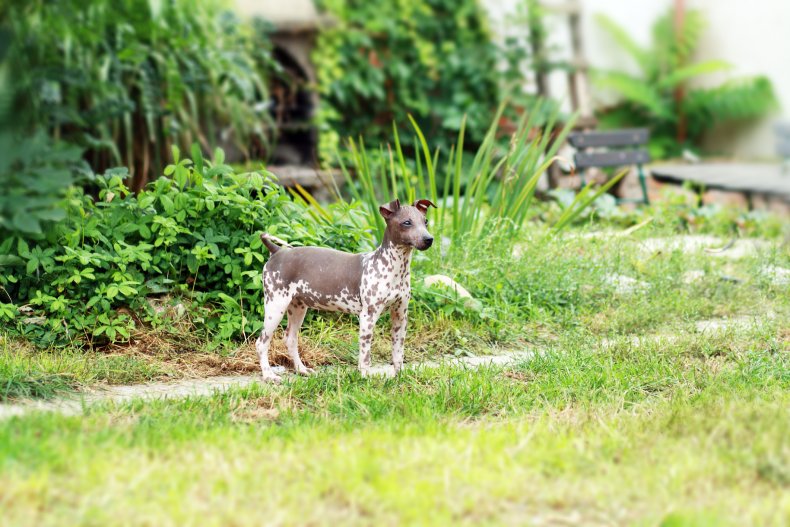 This breed generally weighs between 12to 16lbs and is a member of the terrier group, and despite the name, this breed boasts both hairless and a coated types, with the latter breed thought a great option for allergy sufferers.
"Energetic, alert and curious describes the American Hairless Terrier," the AKC's executive secretary says.
"AHTs are very intelligent and eager to please, so training is usually an easy and enjoyable activity."
4. Australian Terrier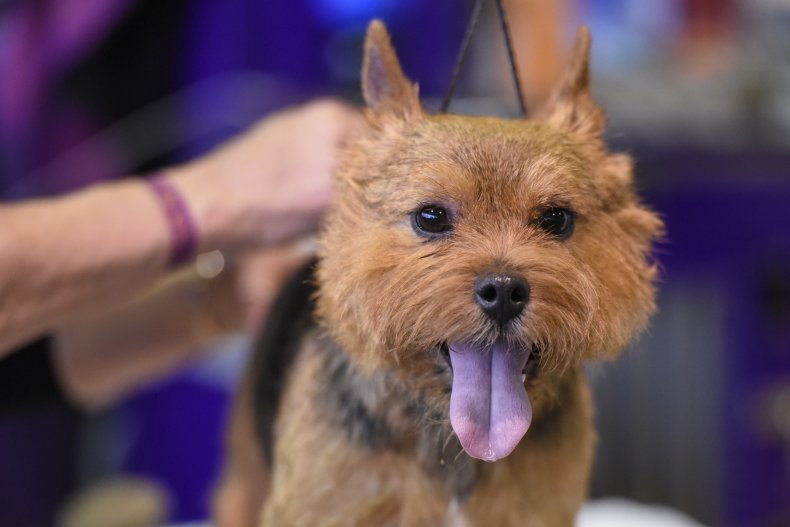 The Australian Terrier weighs approximately 15 to 20lbs and is described by DiNardo as "spirited, courageous and affectionate."
"Part of the terrier group, this breed can get easily bored with routine, so short training sessions are best," she says.
"Like any dog, early socialization and introduction obedience courses can help form a well-mannered dog."
5. Biewer Terrier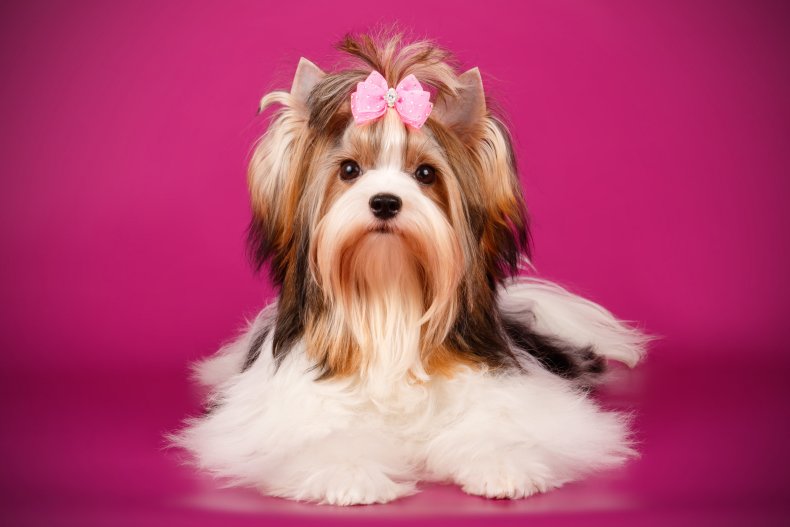 The Biewer Terrier is a toy breed weighing only 4 to 8 lbs and is affectionately thought of as "a great family pet."
DiNardo says: "They're known to be amusing, devoted and intelligent and are easy to train."
6. Border Terrier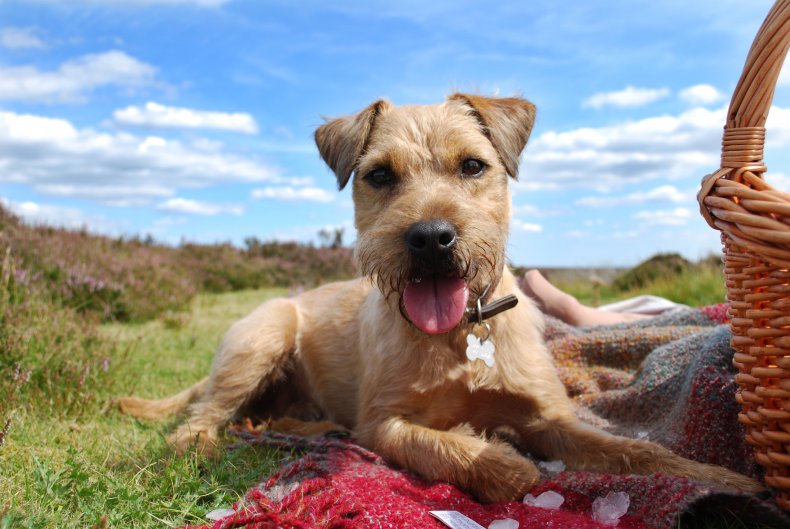 Border Terriers are members of the terrier group, weigh approximately 11.5 to 14 lbs and are regarded as hardworking dogs.
DiNardo thinks of this small breed as "even-tempered, affectionate and trainable at home, making for great pets in city and country settings."
7. Boston Terrier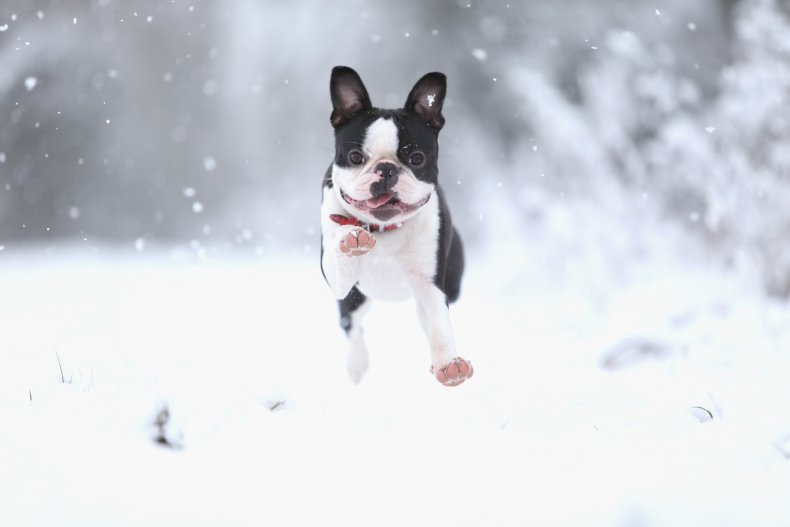 Friendly, bright and amusing, the Boston Terrier weighs 12 to 25lbs and the breed's impeccable manners have earned this small dog "The American Gentleman" nickname.
The AKC's executive secretary says: "Socialization helps this breed develop into a well-adjusted, well-mannered adult dog.
"Eager to please, many Bostons can be sensitive. In training, gentle corrections should be followed by warmth and praise."
8. Brussels Griffon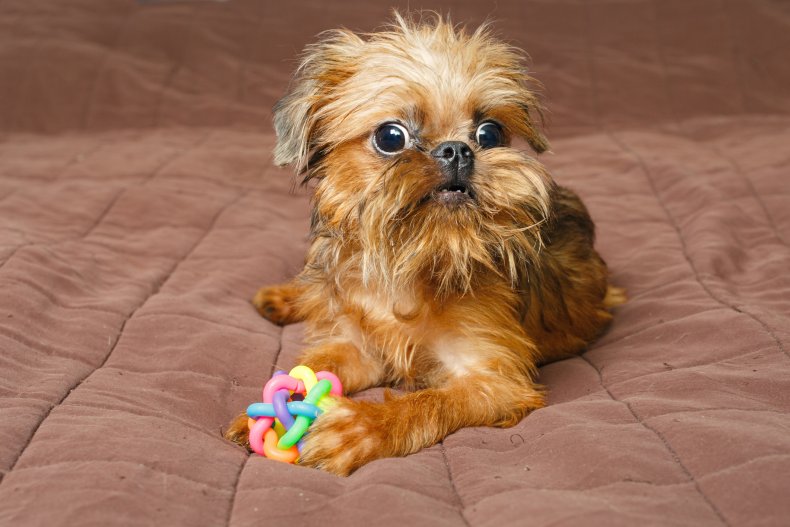 Weighing a mere 8 to 10lbs, the Brussels Griffon is a member of the Toy group and the breed is considered alert, curious and loyal.
DiNardo tells Newsweek: "They are typically quite sensitive and devoted to their people, but they're also sociable and easily trained."
9. Cavalier King Charles Spaniel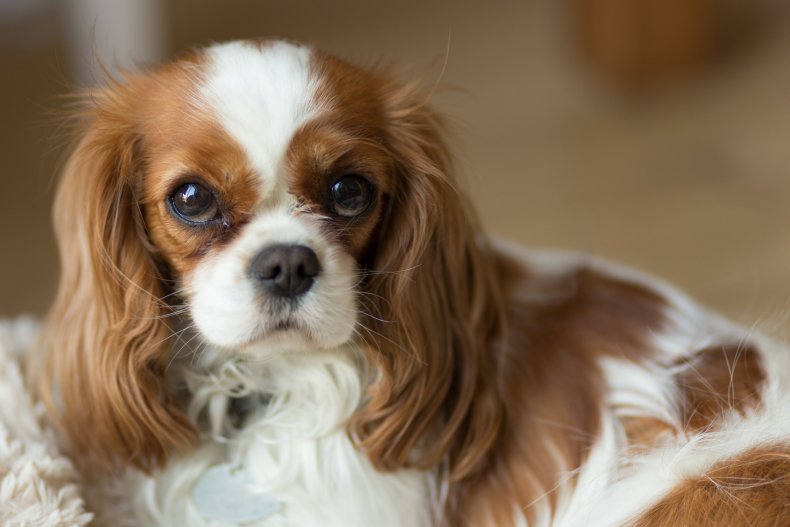 Cavalier King Charles Spaniels are part of the Toy dog group, usually weighing between 13 to 18lbs.
The American Kennel Club expert considers these small dogs as "affectionate, gentle and just as sweet as the look in large round eyes."
She added: "The breed is smart and trains easily, helping them to excel in a number of canine sports including obedience, rally, and agility. With their sweet nature they also make fantastic therapy dogs."
10. Coton de Tulear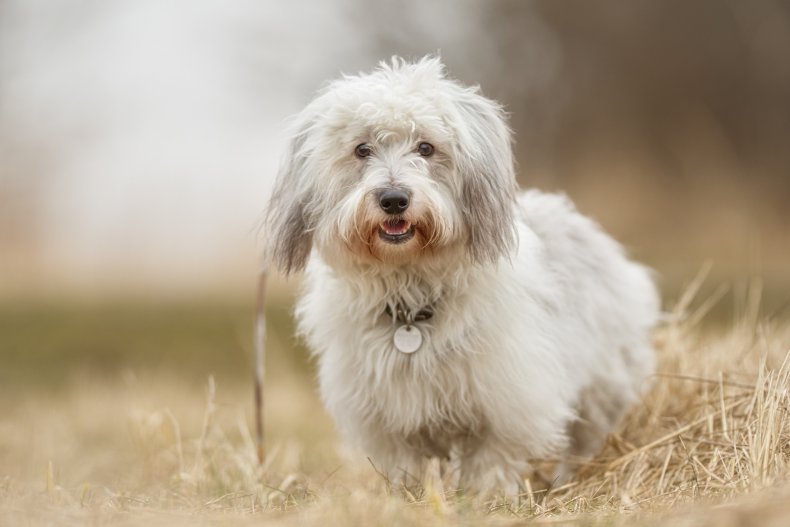 Part of the non-sporting group, the Coton de Tulear is charming, bright and happy-go-lucky. They weigh between 8 and 15lbs.
Cotons are naturally territorially and should be socialized from an early age and DiNardo notes these small dogs often progress to "develop unbreakable bonds with their humans."
She added: "They don't like to be bored, so it's best to keep your training sessions lively and entertaining for best results."
11. Havanese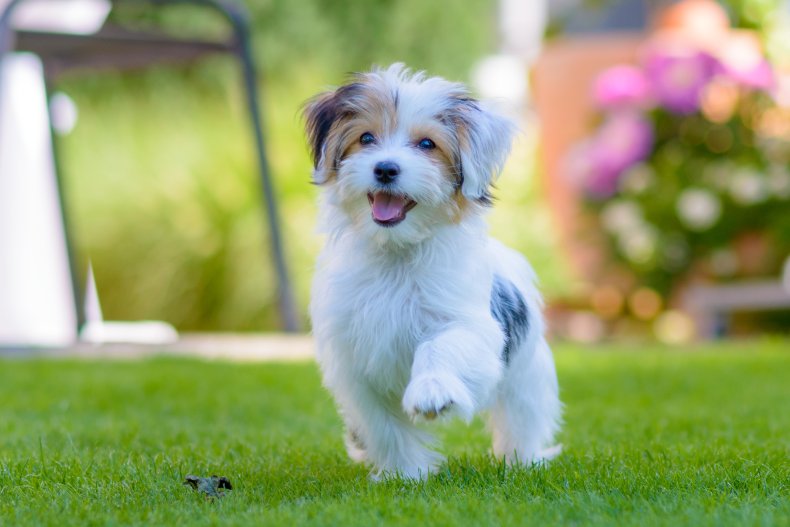 The Havanese is a Toy breed that weighs 7 to 13lbs and these small dogs are appreciated for their intelligent, outgoing personality.
The AKC's executive secretary says: "The breed is highly intelligent and eager to please their humans.
"They are easily trained as long as you use positive reinforcement methods, as they are a sensitive breed.
"Gentle, patient training will go a long way to result in an all-around wonderful companion dog."
12. Miniature American Shepherd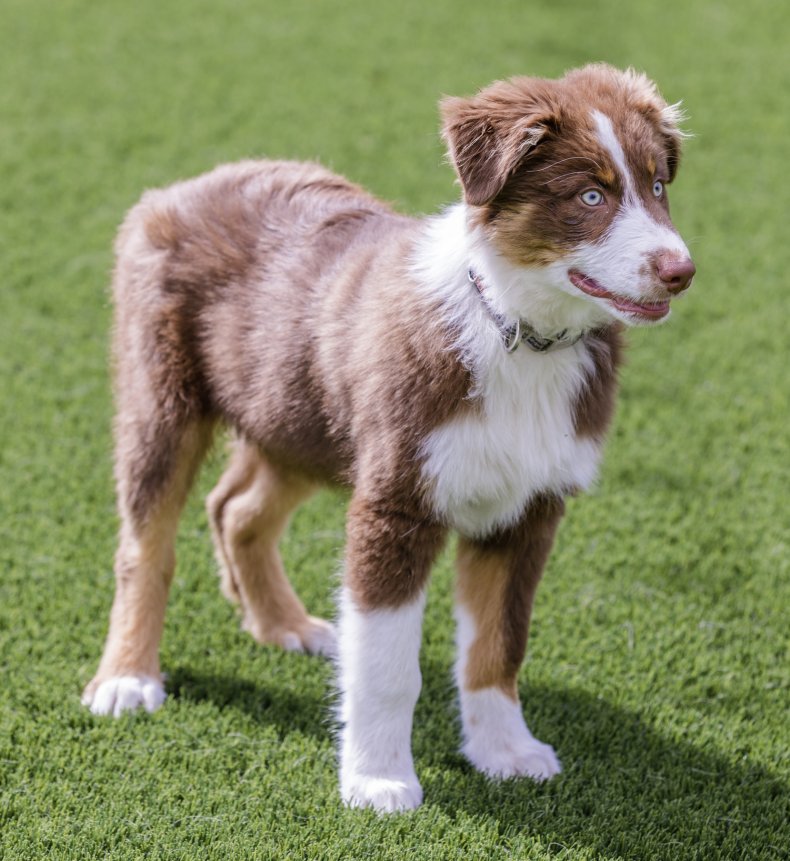 The Mini American Shepherd is a member of the Herding dog group and weighs approximately 20 to 40lbs. This breed is described as "good-natured, devoted and intelligent."
DiNardo says: "Mini American Shepherds are willing to please and highly trainable, reaching their best potential with consistent obedience and training."
13. Miniature Schnauzer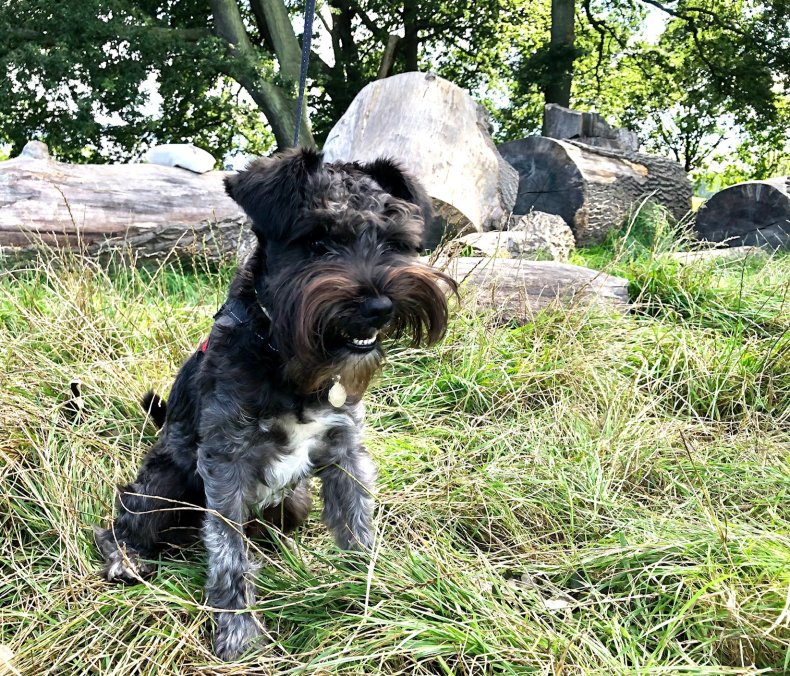 Weighing between 11 and 20lbs, the Miniature Schnauzer is considered to be a friendly, smart and obedient small dog.
DiNardo says of this smallest of the three Schnauzer breeds: "Part of the terrier group, the Miniature Schnauzer is a bright, friendly and trainable companion."
14. Papillon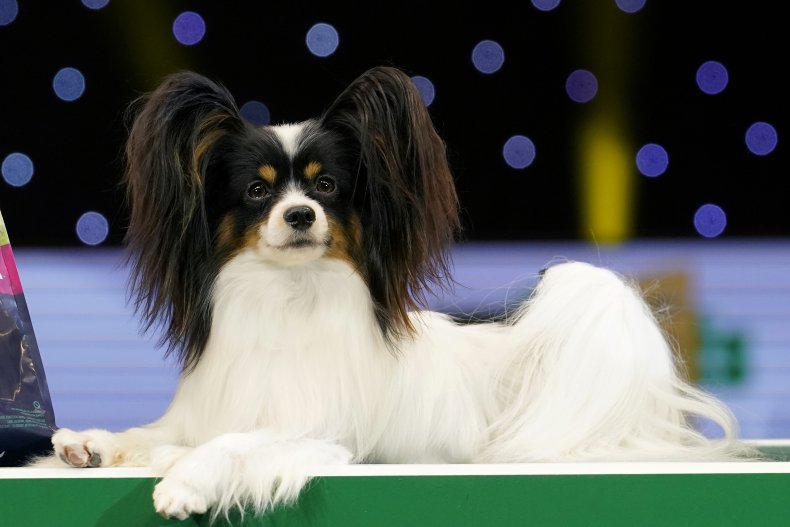 The Papillon is a happy, friendly and alert member of the Toy dog group, weighing just 5 to 10lbs.
DiNardo says of the breed with characteristic butterfly-like ears: "They are intelligent dogs and eager to please the humans that they've developed a bond with."
15. Poodle (Miniature)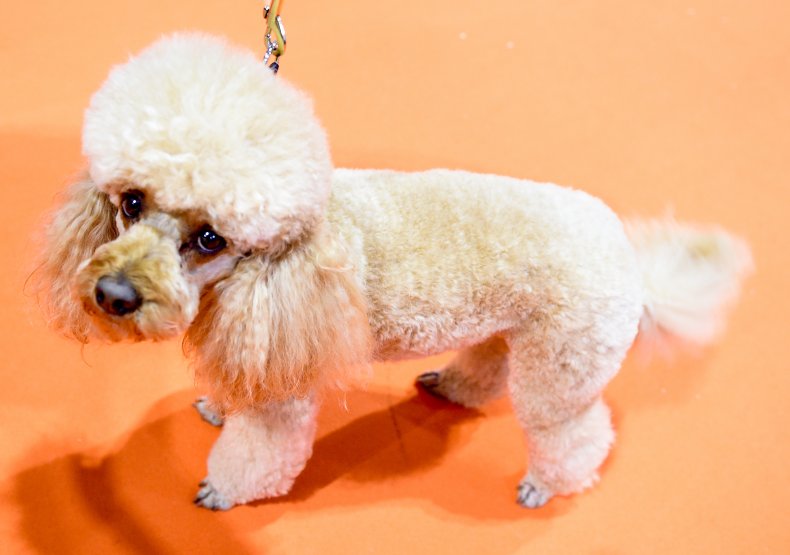 The Miniature Poodle is part of the Non-Sporting dog group, weighing in between 10 to 15lbs.
Poodles of all sizes are generally considered to be eager, athletic, and wickedly smart dogs of incredible versatility.
The American Kennel Club expert says: "The Miniature Poodle is easily trained, along with their other sized counterparts, the Toy Poodle and the Standard Poodle."
16. Poodle (Toy)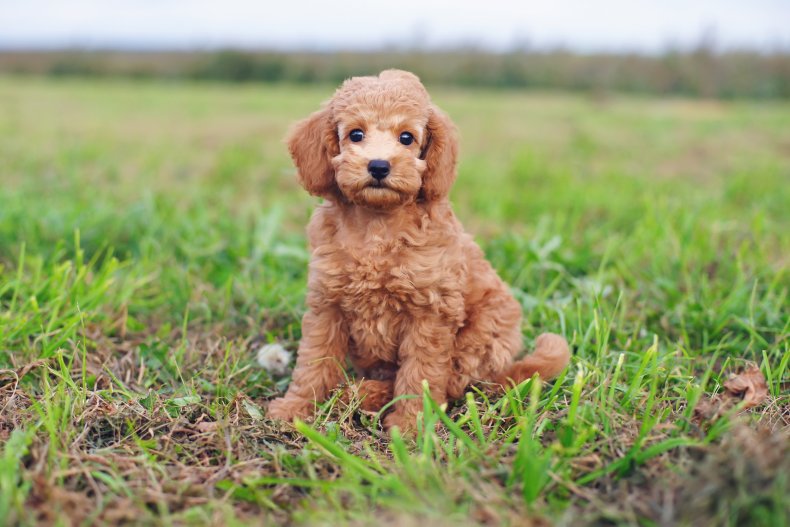 The Toy Poodle is a member of the Toy small dog group and weighs in at just 4 to 6lbs.
DiNardo says: "With an abundance of steady character and intelligence, the Toy Poodle is highly intelligent and easy to train."
17. Rat Terrier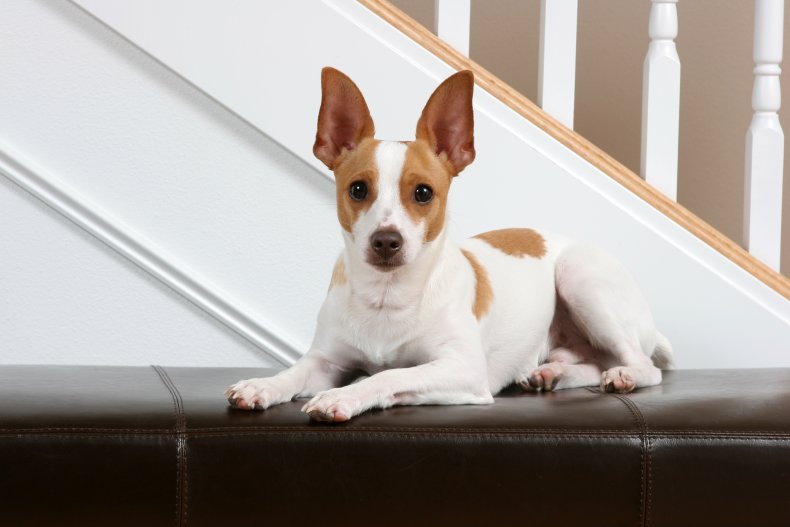 Friendly, loving and inquisitive, the Rat Terrier is part of the terrier group, weighing between 10 and 25lbs.
While the AKC expert grants that the breed can be stubborn at times, like a true terrier, she describes these small dogs as "extremely intelligent and trainable".
DiNardo says: "Rat Terriers excel in various dog sports and are typically very sensitive and intuitive.
"They love to please their owner and thrive on praise and positive reinforcement."
18. Toy Fox Terrier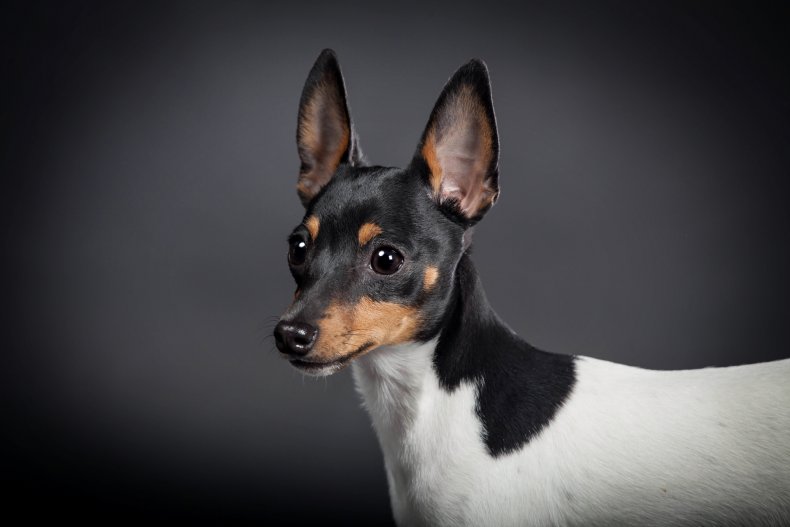 The Toy Fox Terrier is part of the toy group and is known to be intelligent, alert and friendly.
DiNardo says: "Toy Fox Terriers are extremely adaptable, naturally extroverted and highly intelligent which makes training easy for owners."
19. Toy Manchester Terrier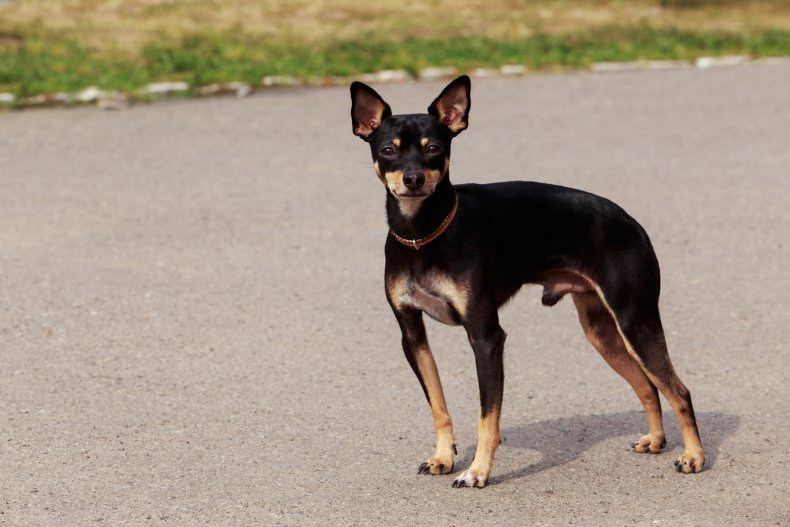 The Toy Manchester Terrier weighs in less than 12lbs and is a member of the Toy dog group.
DiNardo says this breed is "known to be agile, spirited and intelligent."
She added: "Manchester Terriers, standard and toy, enjoy pleasing their humans and can be easily trained using positive, reward-based methods."
20. Yorkshire Terrier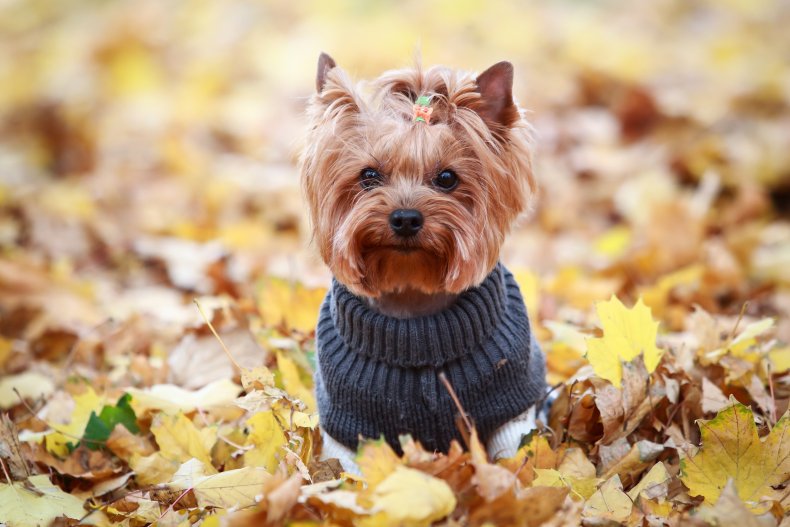 Weighing only approximately 7lbs, DiNardo regards the Yorkshire Terrier as "a lot of dog in a little package."
"Part of the terrier group, the Yorkie is described as sprightly, tomboyish and affectionate," she tells Newsweek.
"Yorkies love their owners and are very intelligent and eager to please.
"They typically do best with lots of positive reinforcement and reward-based training."