This year, Dallas Pets Alive! is celebrating our 10th anniversary as a foster-based rescue organization dedicated to saving the lives of healthy and treatable pets at greatest risk of euthanasia in North Texas. While we celebrate this milestone, we also want to celebrate YOU because together, we have transformed more than 11,000 animals' and their families' lives! 
Most pets that come into our care have medical issues so severe that shelters don't have the capacity to care for them. More than a ⅓ of the animals DPA helps are considered Major Medical Cases ($1,000 or more in medical expenses). 
In 2021 we spent a total of $255,000 medical treatment for 1,385 animals from basic vaccinations to heartworms to major surgeries.
In honor of our 10th anniversary, long-time DPA supporters and advocates, Amy and Peter Baldwin, have stepped forward to launch The Baldwin Family Urgent Medical Care Fund. The fund's purpose is to help DPA say YES to saving more animals with urgent medical needs that find themselves in the shelter. To kick off the fund our goal is to raise $100,000 by the end of the year. Amy and Peter have very generously given a $20,000 match to encourage others to give to this most critical need.
Please help Amy and Peter build this fund for medical emergencies so that no treatable animal will go uncared for because we lack the funds to say "YES!"
Thank you for the first 10 years and here's to the next 10 years!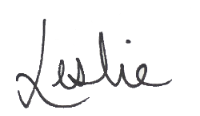 Leslie Sans
Founder & Executive Director
Dallas Pets Alive!
P.S. We would like to celebrate the Top Ten Dogs and Cats for our 10 year anniversary and we are looking for your help to make sure we consider all the wonderful pets that we have saved over the past 10 years. Please feel free to submit multiple nominations. If you have any questions please email info@dallaspetsalive.org. Thank you for helping us celebrate 10 Years of Life Saving!